It's our second annual podcast from the Indianapolis Motor Speedway! Bob and Becky are camping for five nights across from the entrance to the Indy 500, in a compound they call Checkerboard Square. This episode begins with a segment of question/answers "Ask Us Anything", followed by a few special guests, including brother-in-law Frank to talk camp cooking. Josh Staton, the representative who provided some of the campers in the compound stopped by to talk about the number of campers out here, and finally Bob's old friend Jerry Stoner and his wife Christie join us to talk about the time Paul McCartney gave Bob a little slap down.
Podcast: Play in new window | Download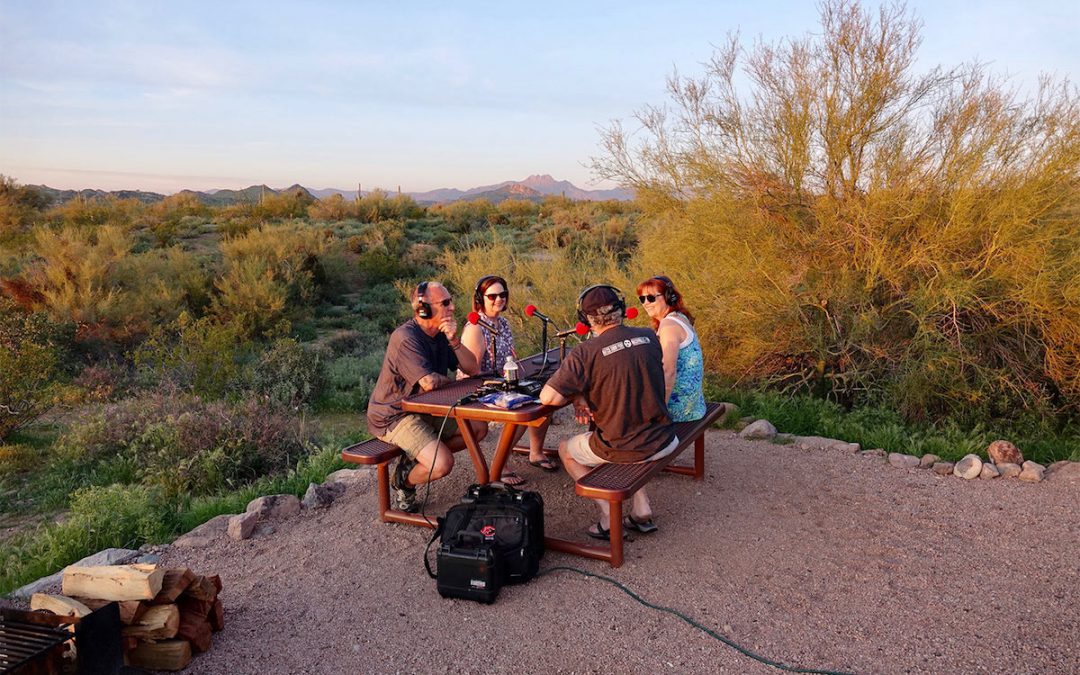 While camping at Lost Dutchman State Park in Arizona, Bob and Becky sat down with old friends and some new friends to talk about different blind date experiences they have all had. Twitter blind dates, Airstream blind dates, and a long marriage that resulted from a blind date way back in the late 60s.
I hope you enjoy this funny and thought-provoking discussion about taking a chance that could possibly change your life forever! Sometimes there can be a wonderful result.
Podcast: Play in new window | Download